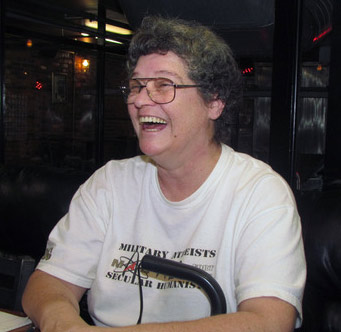 Welcome to my website! This site is a collection of my varied interests.
Over the years I have purchased many products, some barely lasted a year or did a poor job at the task they were designed for. Others have lasted longer or are the items I wished I had known about sooner. They are the items I'm listing in my Best Products page.
I have unique preferences in home design and furnishings. I like clean lines yet functional with a minimum of upkeep. A style that can be either hard to find or horridly expensive. So I created solutions that might be an inspiration to others who share my aesthetics. You can find these ideas on the Home Design page.
My husband was diagnosed with congestive heart failure some years ago, so I had to learn how to cook meals for him that were as low in sodium as I could make them. These recipes and resources are on my Lo Sodium page.

I am also a nearly lifelong Trekkie. I've been fortunate to attend a number of conventions over the years and these are featured on my Star Trek page, including some of my favorite pictures from those trips. My disability has limited my convention attendance that last few years and many Star Trek venues have faded out like Star Trek the Experience in Las Vegas, there are still some places I recommend on my Star Trek page, based on my personal experience.
As a lifelong Atheist and President of (MASH) Military Atheists and Secular Humanists of Fort Bragg, I have some resources for those who are like minded. My Atheism page highlights some of the organizations I think are useful.